Ali Sultan
Thu. Mar 30, 2023 at 7:30pm CDT
6 days away
Price: $10.00
16 and over
Get Tickets
Details
Comments
Event Stats
6 days away
Price: $10.00
16 and over
Event Description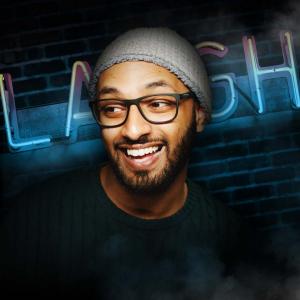 Credits:



Comedy Central 




The Late Show with Stephen Colbert




SirusXm Radio



(There is a 2 item minimum in the showroom)
Ali Sultan saw his first stand up comedian when he moved to America from Yemen at the age of 15. He grew the desire to go on stage but first he needed to learn English. 
Ali is the first professional Yemeni American comedian to be featured on Television when Kevin Hart hand picked him to perform on Comedy Central's Hart of The City. In 2018 he was flown  to Dubai to film a Half Hour Special for Comedy Central Arabia. He was named both Best Local Comic and artist of the year by City Pages. He represented Minnesota and won the Best in The Midwest competition at Gildas LaughFest. His album happy to be here debuted at #2 on iTunes and can heard on iTunes, Spotify, Sirius Xm and Pandora. When Ali isn't telling jokes Ali enjoys doing a podcast with his mom, Stories With My Muslim Mom. 
Join the Conversation
Follow the event with #DrinkDineLaugh