Adrian Washington
Sun. Apr 2, 2023 at 7:00pm CDT
Price: $16.00
16 and Over
Get Tickets
Details
Comments
Event Stats
Price: $16.00
16 and Over
Event Description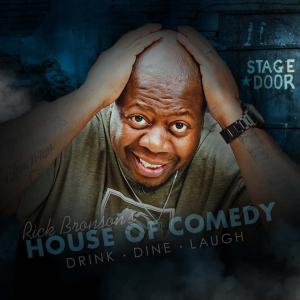 (2 menu item min per-person in the showroom)
Adrian is originally from Greenville, MS, but St. Cloud, MN has been home most of his life. 
A vet in the industry, with over 18 years under his belt, his improv style of comedy makes him a crowd favorite wherever he goes, because you'll never see the same show twice! He was named " Comic of the Year" for 2021, by MN Comedy. 
Adrian's performed on many world renowned stages all over the nation, including a tour in Canada. Most recently he performed at the Target Center Stadium and Netix is a Joke Festival in LA! With his resume still growing, he's already worked with some of the best in the business. Including, Donnell Rawlings, Eddie Grin, Mike Epps and Steveo from Jackass to name a few. 
Adrian also started his own company 1Mic Ent in 2012. 1Mic books local and national comics to perform for any occasion. As a fan of comedy, Adrian knew the importance of giving other comedians a chance to be on stage. 
You can check out his podcast, Comedy & Kinfolk, it's available on most streaming platforms. 
If you ever get a chance to see him perform, don't miss it!
Join the Conversation
Follow the event with #DrinkDineLaugh